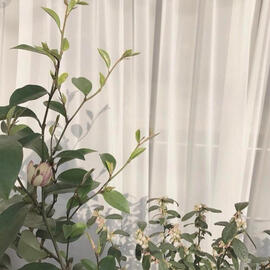 universal helpline masterlist
---
there is always someone looking out for you <3
after clicking on said countries button scroll down
abortion/pregnancy/sexual addiction helplines
abortion


national domestic violence hotline 1-800-799-SAFE
post abortion counseling 1-800-228-0332
post abortion project rachel 1-800-5WE-CARE
national abortion federation hotline 1-800-772-9100
national office of post abortion trauma 1-800-593-2273
pregnancy
crisis pregnancy hotline number 1-800-67-BABY-6
liberty godparent ministry 1-800-368-3336
sexual addiction
project know 1-888-892-1840
sex addicts anonymous 1-800-477-8191
wellbeing helplines

abuse

child abuse
1-800-422-4453
confidential, offers 170 languages
ask for what may happen after report

domestic abuse
1-800-799-7233
24/7 - english/spanish

sexual assault
(RAINN) 800-656-3673
free confidential 24/7

self harm

beyond blue -800-3668-288
24/7

health
malaysian suicide helplines

befrienders
(+603) - 79568144
(+603) - 79568145

malaysian mental health association (MMHA)
(+603) - 7782 5499

lifeline association malaysia
(+603) - 4265 7995
brunei helpline
*available 8am - 11pm*

hope line/talian harapan 145

the number: 145
filipino helpline

national institute for mental health 0917-989-8727

crisis line
monday to friday 9 am to 9 pm
893-7606 or 893-7603

the natasha goulbourn foundation
24/7
0917-558-4673 (HOPE)
Dial 804-4673 (HOPE)
2919 (toll-free for all GLOBE and TM subscribers nationwide)

manila lifeline centre
(02) 896-9191
mobile phone: 0917 854 9191
south korean helplines

didi hirsch
(+800) 273 - 8255

love-line (sarang - jonwha) counselling center
(+2) 3272 - 4242
(+2) 715 - 8600
(+2) 716 - 8600
(+2) 717 - 8600
(+2) 718 - 8600
vietnam helpline

minor's helpline
18001567
singapore helplines
all toll-free

24 hour crisis samaritans of singapore 1800-2214444

primary schooler aged helpline 1800-2744-788

singapore association for mental helath (samh) 1800-283-7019

LGBT Friendly

Oogachaga

Hotline 6226 2002
tuesdays - thursdays: 7pm - 10pm
saturdays: 2pm - 5pm

WOW Hotline 6226 6629

"Women on Wednesdays operates every Wednesday 7pm - 10pm. This service is operated by our female volunteers for lesbian, bisexual, queer and transgender women. Callers can continue to call on 6226 2002 as well."
india helplines

save india family foundation +91 9243473794

samaritans mumbai
3pm to 9pm
(91) 8422984528,
(91) 8422984529
(91) 8422984530

lifeline foundation
+91 33 2474 4704
+91 33 2474 5886
2474 5255
24637401 / 7432

AA SRA
9 am - 9 pm
+91 22 2754 6669

ROSHNI
monday to saturday 11am - 9 pm
+91 40 7904646

MAITREYI
2pm to 8 pm
+91-413-339999

SNEHA
+91 (0) 44 2464 0050

saath
+91 79 2630 5544
+91 79 2630 0222

sumaitri
monday to friday 2pm to 10pm
saturday to sunday 10am - 10 pm
011-2338 9090

MAITHRI - cochin
monday to sunday 10am to 8 pm
+91 239 6272

0484 2540530

aasra
navi mumbai 27546669
24/7
japan hotlines

befrienders international tokyo +81 (0) 3 5286 9090
monday to sunday 8 pm - 6am

suicide prevention centre osaka +81 (0) 6 4395 4343
12am-11pm

tokyo english lifeline
counselling: 03 5774 0992
face to face: 03 3498 0231
chinese hotlines

lifeline shanghai (21) 63798990
monday to sunday 10am to 10pm

beijing suicide research and prevention center hotline
free: 0800-810-1117
mobile/IP/extension users: 010-8295-1332


lifeline yanji
(0433) 273 9595
0433 273 5222
monday to sunday 8am to 4pm

mobile (on after 4pm): 86 433 139 4332 1004
hong kong hotlines

the samaritans
+852 28 960 000
24/7

suicide prevention services
+852 23820000
monday - sunday 12am to 11pm
thailand hotline

samaritans of thailand
(02) 713-6793
monday to sunday 12pm 10pm
israeli hotlines

eran (-ï"øò)
1201
abroad: 972-9-8891333
sudan hotline

befrienders khartoum
(249) 11-555-253
taiwanese hotline

kaohsiung life line
1925
german helplines

british armed forces link
0800 181 0771
0800 181 0772
24/7

international helpline berlin
russian service: 030-44 01 06 06
24/7
english service: 030-44 01 06 07
6pm to 12am

telefonseelsorge deutschland
0800 1110 111
0800 1110 222
russian federation helplines

international helpline berlin
in russian: 030-44 01 06 06
24/7

samaritans (cherepovets)
007 (8202) 577-577
monday to sunday 9am to 9pm

youth crisis line
(7) 0942 224 621
monday to sunday 6pm to 9pm
french helplines

SOS help
01 46 21 46 46
monday to sunday 3pm to 11pm

suicide ecoute
01 45 39 40 00
monday to sunday 12am to 11pm

E.P.E. idF. fil sante jeunes
0800 235 236

fédération S.O.S amitié france
(+33) (0)1 40 09 15 22